Standalone terminal server
This role is designed to protect terminal servers located in a 'Workgroup' using local accounts.
Installing a UserLock Standalone terminal server role follows the same process as the Primary server installation. Just select this role when defining the server role during the second step of the 'UserLock configuration wizard'.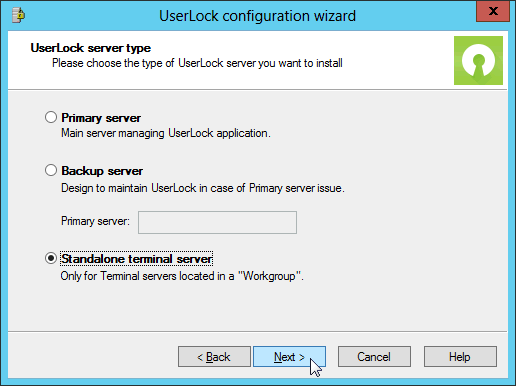 Please note that Windows Server 2003 operating systems require a restart to enable the UserLock protection.