What's New in UserLock 12
What's new in UserLock 12
New: MFA Push Notifications & the UserLock Push App
UserLock Push notifications are a subscription-only feature.
You can now choose to enable push notifications as the main or as an additional MFA method, giving you more flexibility to select the MFA method that works best for your team.
The all-new UserLock Push app provides safe, secure push authentication synced directly with UserLock.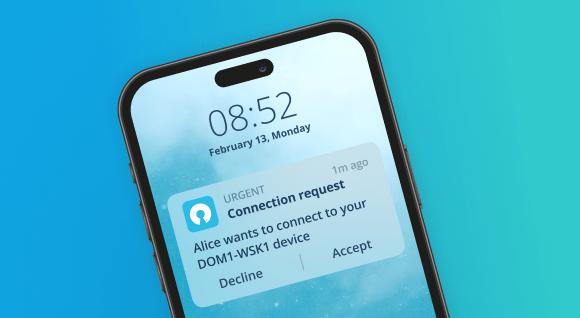 Learn more about onboarding end users with push notifications
Learn more about setting up the UserLock Push app
Improved: UserLock SSO for Microsoft 365 and Google Workspace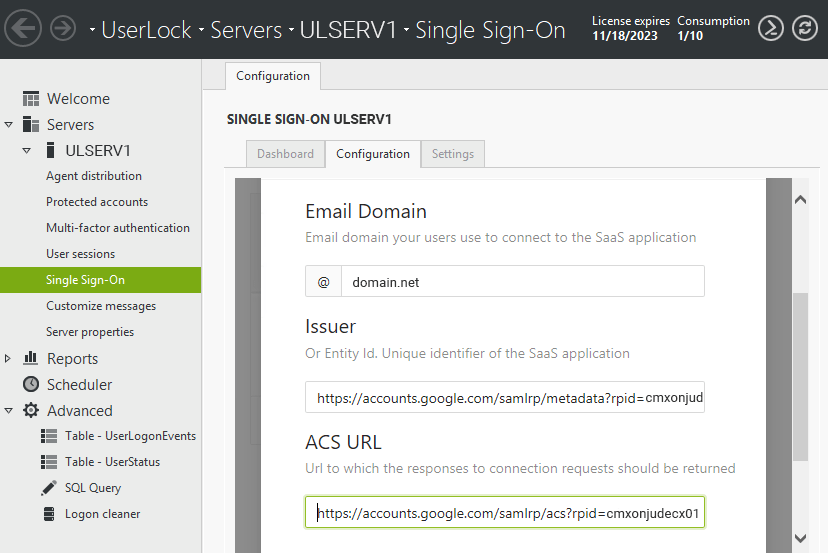 Federate to multi tenants for Microsoft 365 with UserLock SSO. Learn more.
Use Google Profiles to configure MFA for Google Workspace with UserLock SSO. Learn more.
Improved: New features added to the UserLock Web App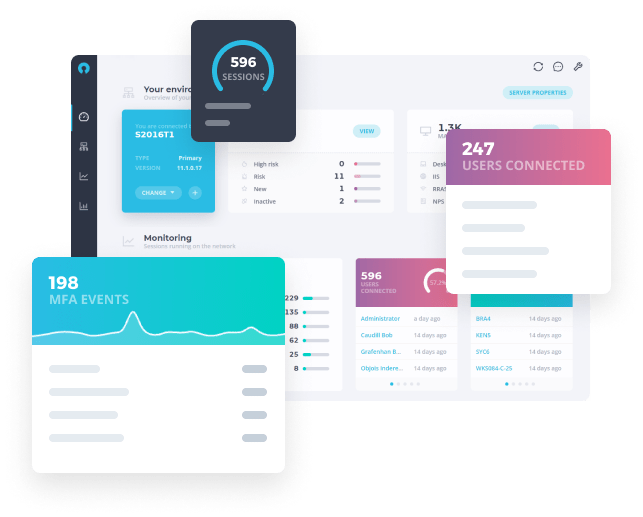 The new features in the UserLock Web App include:
Reporting: Access even more reports now added to the Web app from the UserLock Desktop app, get powerful filtering capabilities, and easily export reports in .csv, .pdf and .xsl format. Learn more.
Server properties: Modify server properties from the UserLock Web app. Learn more.
An improved user dashboard: Easily see primary and secondary MFA methods configured for each user along with the number of recovery codes available. Learn more.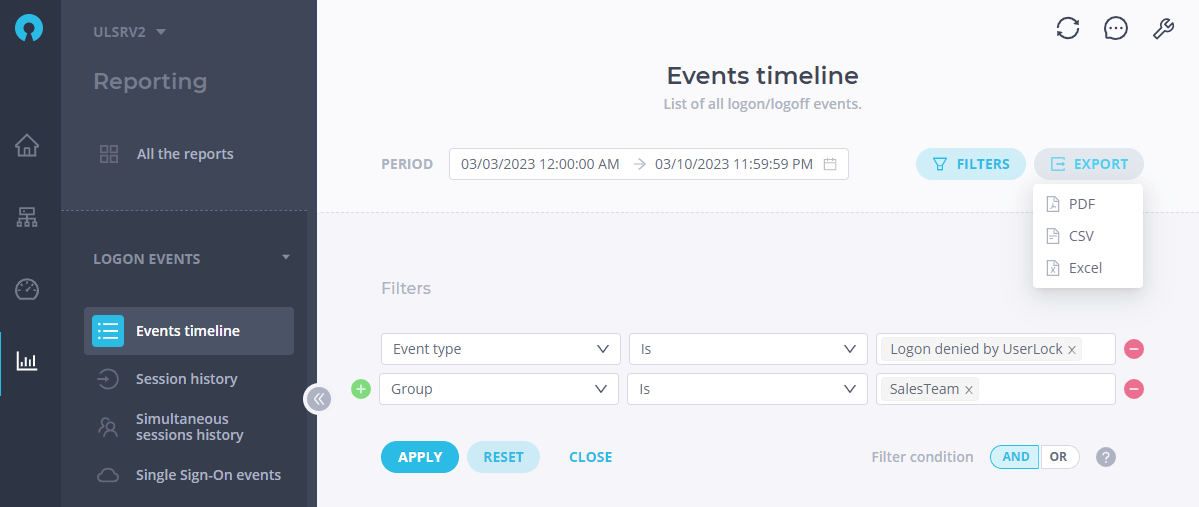 To use the Web App in parallel to your use of the full-feature desktop software, download UserLock 12.
New: UserLock MSP Console
A web-based licensing management platform, the UserLock MSP console offers customized licensing and pricing options that align with an MSP business model.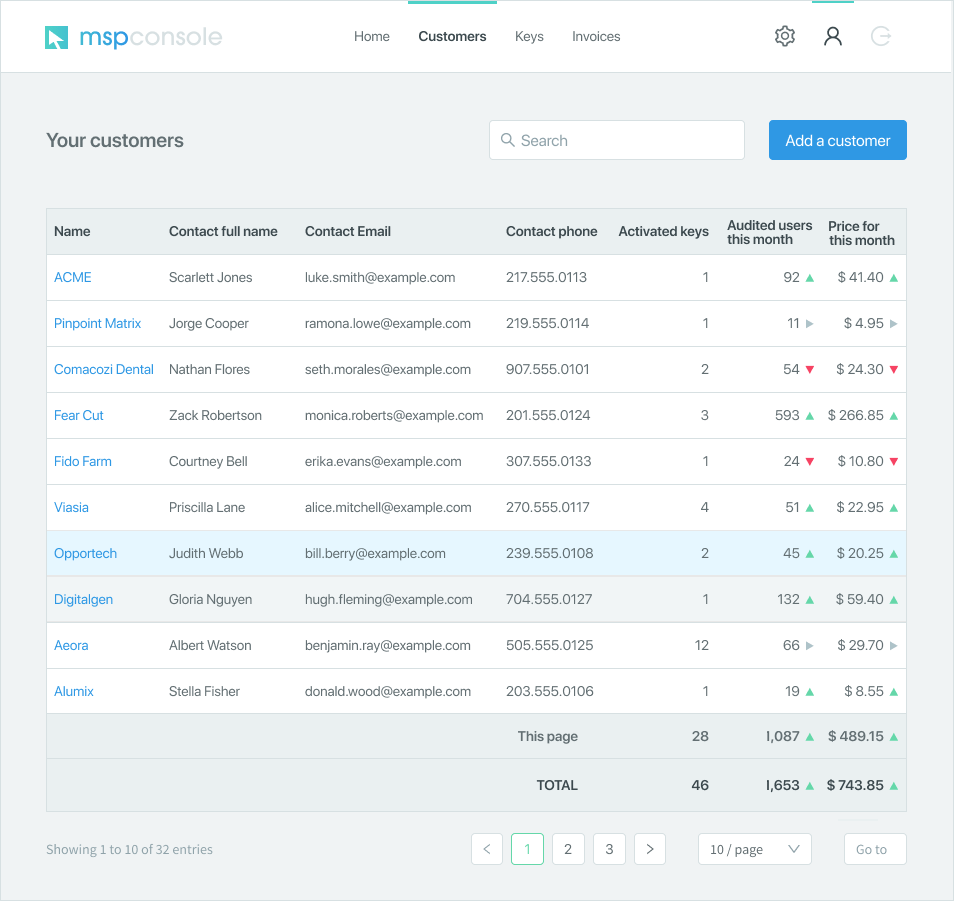 Learn more about the UserLock MSP Console.
New: UserLock VPN Connect
The UserLock VPN Connector allows users to select their VPN, enter their credentials and complete MFA on Windows VPN connections without leaving the easy-to-use interface. You can access this tool when you download UserLock 12, or you can download it separately here.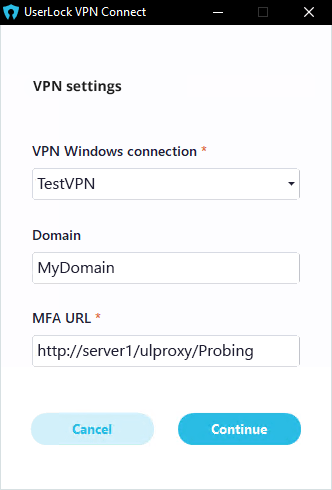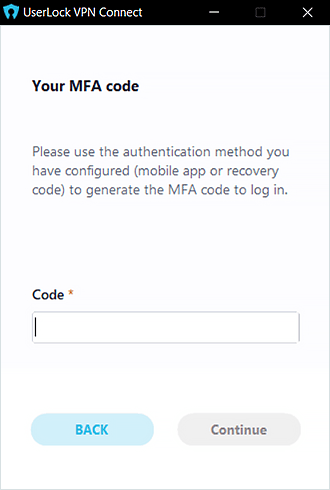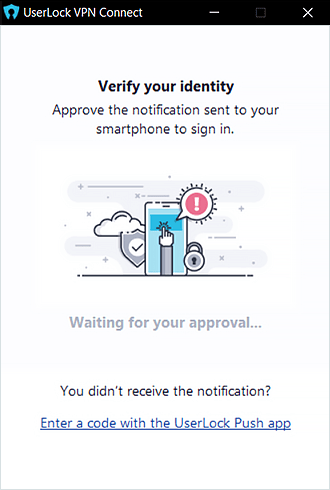 Learn more about UserLock VPN Connect.
See UserLock's full version history