HTF001 - Fix workstation name resolution problems
Error message
Unable to resolve the computer name [Machine Name].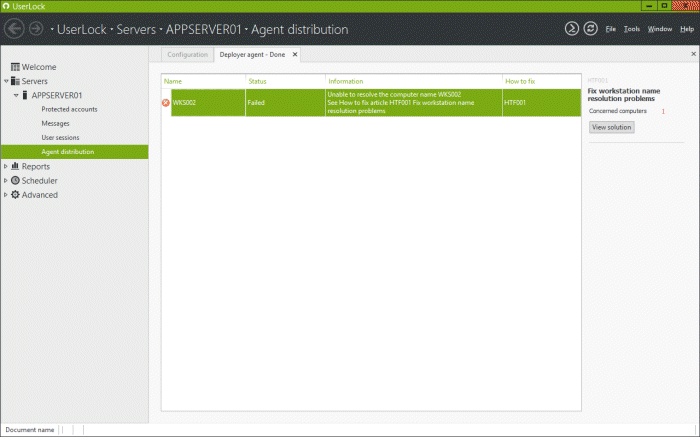 How to fix
Check the existence of a physical/virtual machine associated with the Active Directory machine account.
The name resolution can fail if the machine has not been powered on since a while. Just turn on the target computer and wait for while before trying to deploy the agent again.
A name resolution issue comes usually a from a DNS problem. Check in your DNS server if any issues are recorded in the Windows Event log.
Then try to redeploy the agent again.