MFA Dashboard
This Dashboard allows you to visualize the use of MFA in your network. This includes information on successful and failed logon attempts with MFA, users' help requests and actions to reset MFA keys.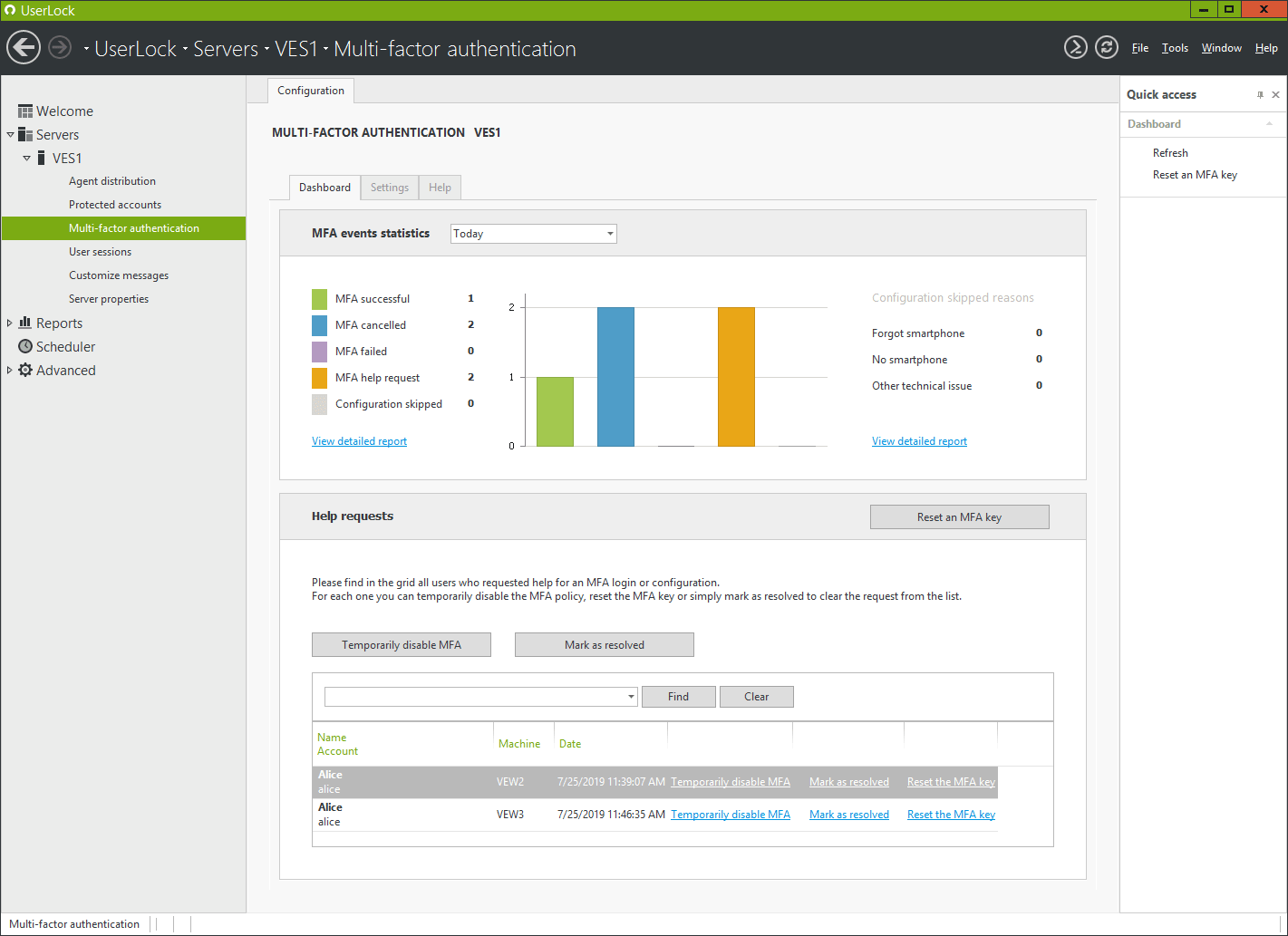 Helpdesk actions related to UserLock MFA
Reset MFA key
For example when a user replaces their phone.
Temporarily disable MFA
For example when a user forgets their phone.
React to "Ask for help" requests
Help the user:
Temporarily disable MFA
Reset MFA key
Configure MFA
Choose an authentication application
Mark MFA help request as resolved
MFA options available from the Quick Access panel:
From the "User sessions" view:

From the "Protected accounts" view (for users only):
Check MFA Effective restrictions for a user account