Effective restrictions
You can display the effective restrictions for a specific user. This allows you to check what rules are defined for this user.
To launch the effective restrictions, click on the relevant user in the 'User sessions' view. Then click on 'Display effective restrictions' in the 'Quick access' panel.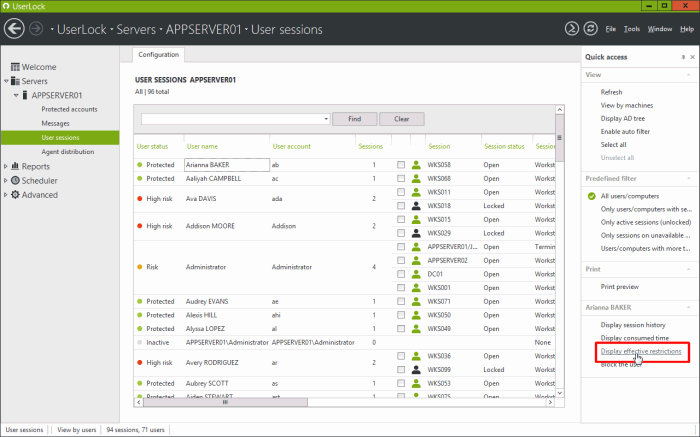 The restrictions set for this user will be displayed in a new tab.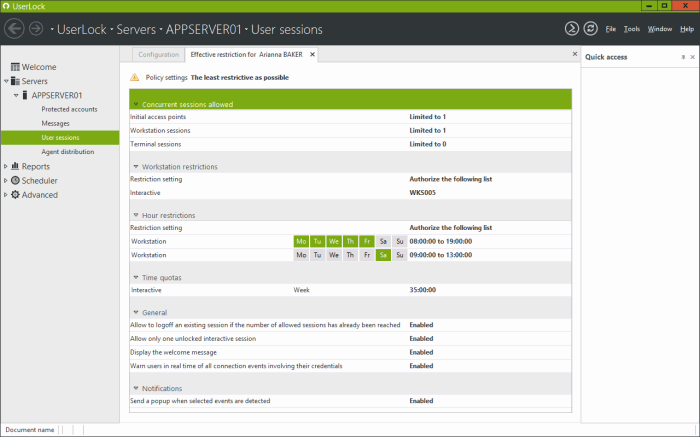 Notes:
When a user is a member of several protected accounts (user, group or organizational unit), effective restrictions are calculated to only display those really applied. However, it is not always possible to obtain a single result if restrictions depend on a context which is too complex. In this case, the protected account names will be displayed with their associated rules allowing you to see the different rules applied to the user.
This option is also available from a user protected account.