Web console
The UserLock web interface allows operators to manage UserLock remotely through an Internet browser from any device: mobile, tablet or computer. It offers a way to enable a rapid response to inappropriate access and a better user experience when monitoring the network sessions activity.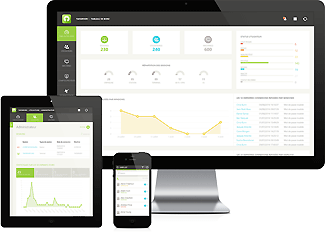 Internet Explorer 7 or higher - for a better user experience we recommend Internet Explorer 10 or higher.
Chrome.
Cookies technology enabled and authorized.
Access permissions to the Web console are the same as the Windows console. You can configure them in the 'Security' section of the server 'Properties'.