FileAudit Frequently Asked Questions
Where do I enter my coupon?
If you received a coupon code from one of our sales reps, you need to enter it at the time of checkout.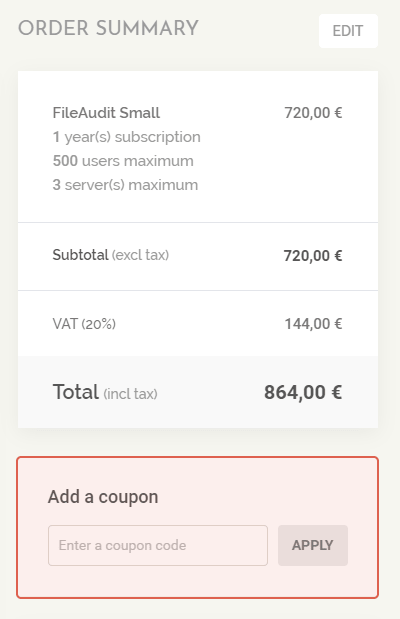 If you have any doubts about where to enter the coupon code, please contact your sales rep. If you forget to apply your coupon, we cannot rembourse you for the discount amount.