Display the File Access Events
Click the "All Access Events" report tile on the software start page or on the report list page.
Select the time period you are interested in, for example "Today", and click on the "Generate" button.
If you want to filter the results for a particular path, click on the "Filters" button. Enter the path in the 'Path(s)' field for which you want to see file accesses and validate. You can also select a previously saved path in the 'Audit Setup' view by expanding the drop-down list in the 'Path(s)' field.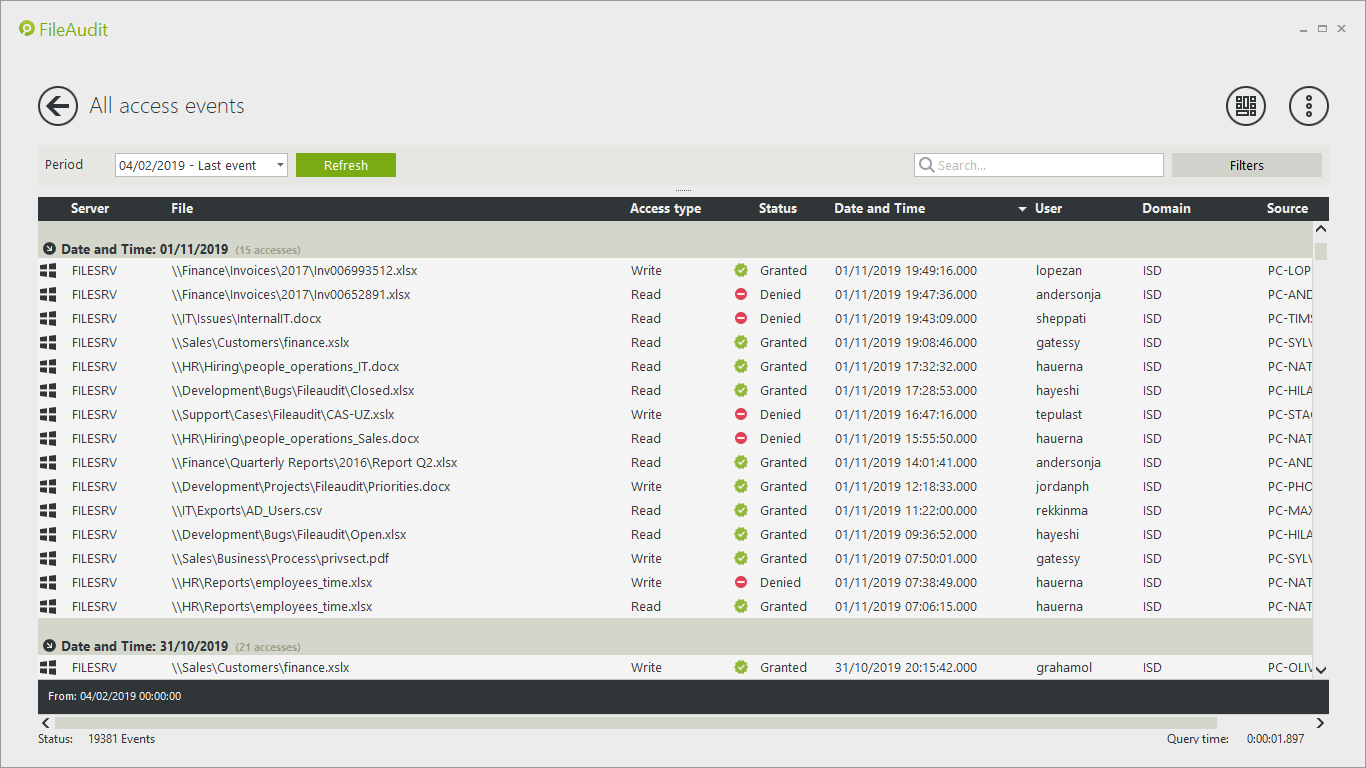 This file access view offers several display options: sorts, groupings, columns, and so on. For more information on these options, please visit the Reports page.


In the meantime, as some users have deleted files from the 'MyData' directory, the previously configured alert was triggered in real time: