Service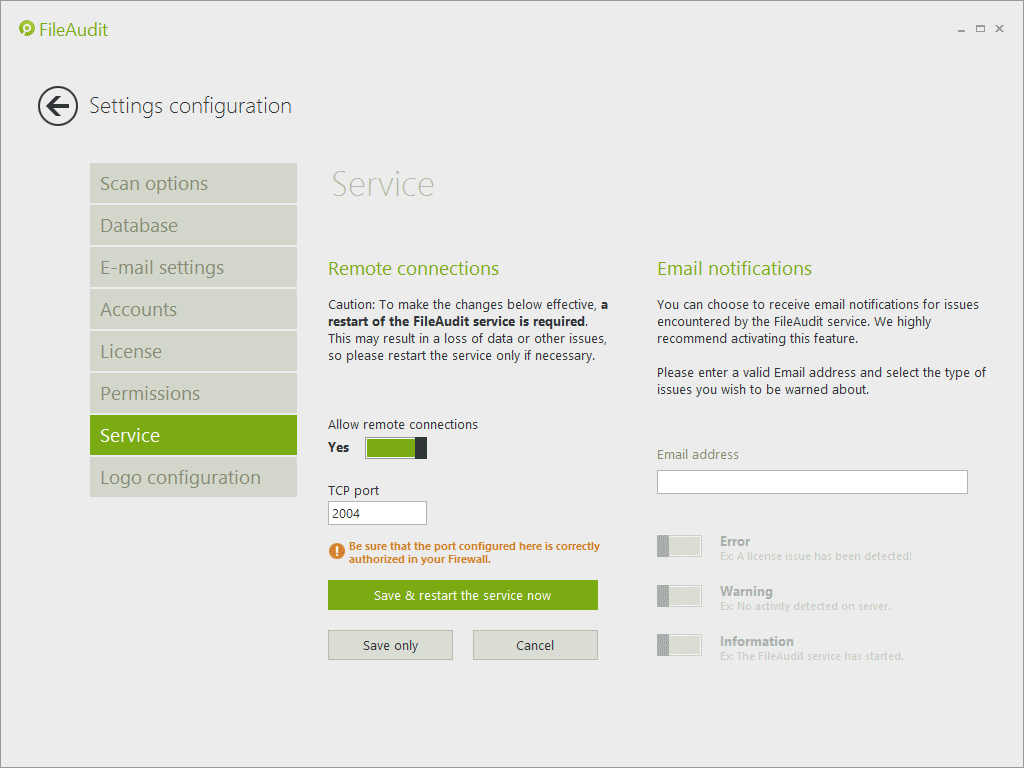 Remote connections
You can enable here the remote connection to the FileAudit service. This will allow you to connect remotely to FileAudit from any Console installed on your network.
This option, if enabled, also permits you to delegate the audit to non-IT users. Once users have been granted FileAudit access via the 'Permissions' section, they will be able to manage the audit remotely from their own Console.
This feature cannot be disabled from a remote console.
You can specify which port the FileAudit console must use to connect to the FileAudit service. The default port is 2000. Warning: Be sure that the port configured here is correctly authorized in your Firewall.
Note that any port modification requires a FileAudit restart before it is fully activated. Click on the "Save and restart the service now" button to apply your modification right away. Otherwise, you can click on the "Save only" button, but you will need to restart the service manually.
Email notifications
FileAudit allows you to get Email notifications for the different types of events encountered by the FileAudit service. Read this page to know more.