FileAudit Frequently Asked Questions
Where are the file access events displayed by FileAudit stored?
The file access events are stored into a database. The evaluation version of FileAudit is provided with a free database (SQLite database file).
To change the database used by FileAudit, click on the Settings tile in Tools area and go into the Database section.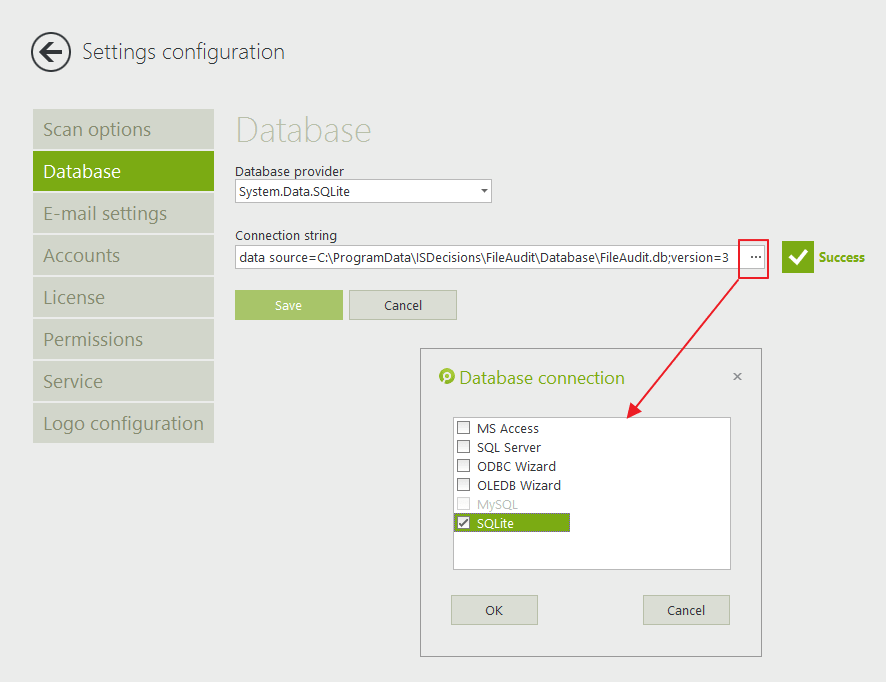 The Database systems supported by FileAudit:
SQLite
Microsoft SQL Server Express 2008/2008 R2/2012/2014
Microsoft SQL Server 2008/2008 R2/2012/2014
Microsoft Access database file (mdb)
MYSQL