Permissions and properties snapshots
FileAudit allows you to review the permissions and properties of your files and folders.
To do so, the software scans all the audited paths you have defined and saves the information in a snapshot. You can generate and display a snapshot immediately or schedule one for a specific time.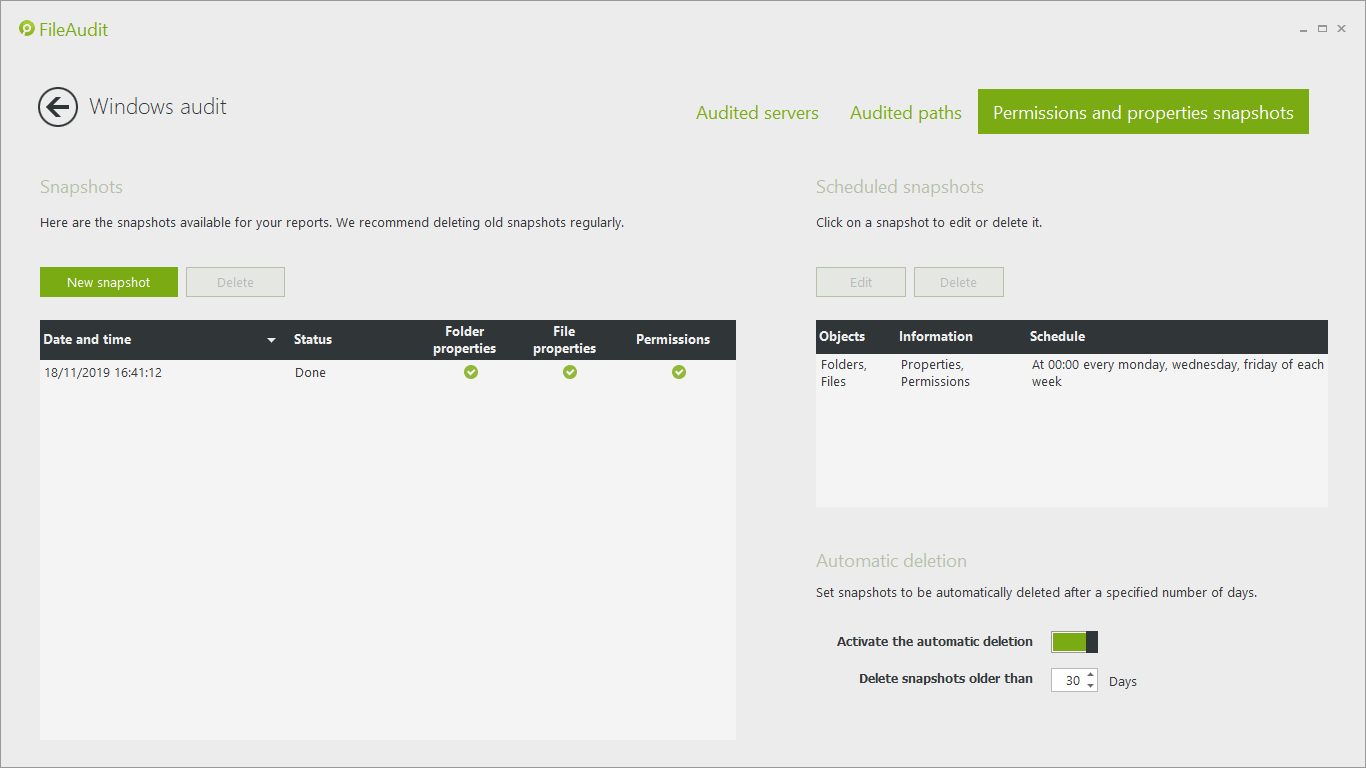 Generate a snapshot
From the "Snapshots permissions and properties" page of the Audit section, you can launch the wizard to generate and display a snapshot.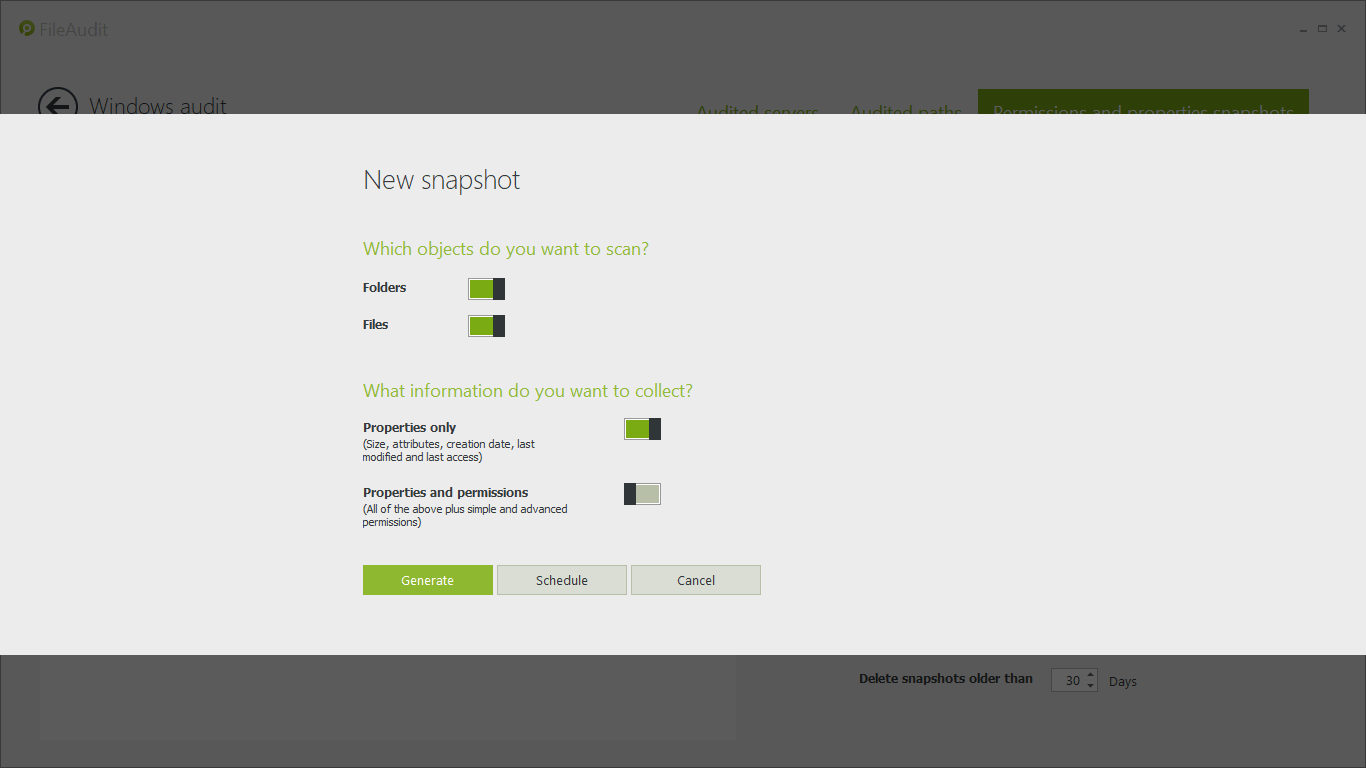 You simply need to select the type(s) of object(s) (files and/or folders) you want to scan. Object properties (size, attributes, creation date, last modified date and last access date) are automatically included in every snapshot.
You can then choose whether or not to include information on file and folder permissions. Please note that retrieval of this information will take longer and take up more space in the database.
Click the "Generate" button to run the report. The snapshot is taken immediately. If another request is still in progress, the job is queued and run once the other(s) are finished. The snapshot management page displays a list of all snapshots generated, in progress, or queued. It provides information on what is includedand their status. You also have the option to delete them.
Schedule a snapshot
If you prefer to generate the snapshot at a more convenient time, for example outside users working hours, you can schedule one by clicking on the "Schedule" button of the wizard. You will then access the schedule configuration form.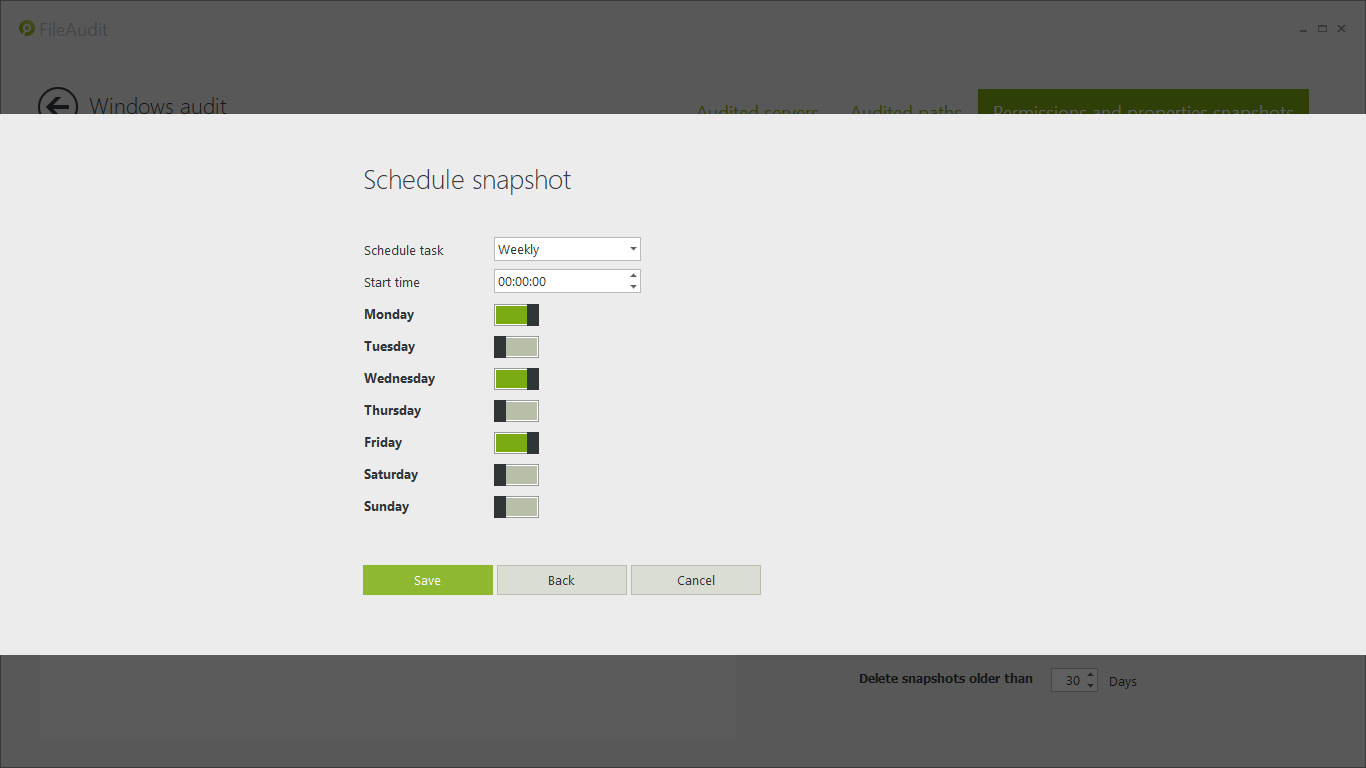 After setting up your schedule, click "Save". FileAudit will then add a task to the Windows Task Scheduler.
The snapshot management page displays a list of all the planned snapshots.
Automatic deletion of snapshots
Each snapshot takes up space in your database, so we advise you to regularly delete those that are not needed anymore.
FileAudit can do this for you by automatically deleting snapshots after a certain amount of time. All you need to do is enable the feature and specify the number of days.