Statistics
You can access a statistics view by clicking the 'Statistics' tile in the FileAudit hub: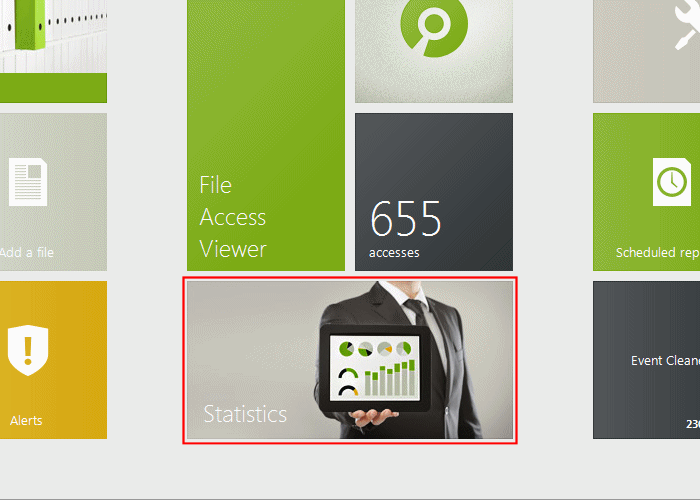 The statistics view displays some key figures and graphics about the audited path on a selected period of time.
It allows you to select from which audited paths you want to display the total number of:
Accesses,
Audited paths,
Users.

You will also find here:
The distribution of access types,
The distribution of status,
The top 5 accessed files, users and sources.